How to Adopt a Dog Online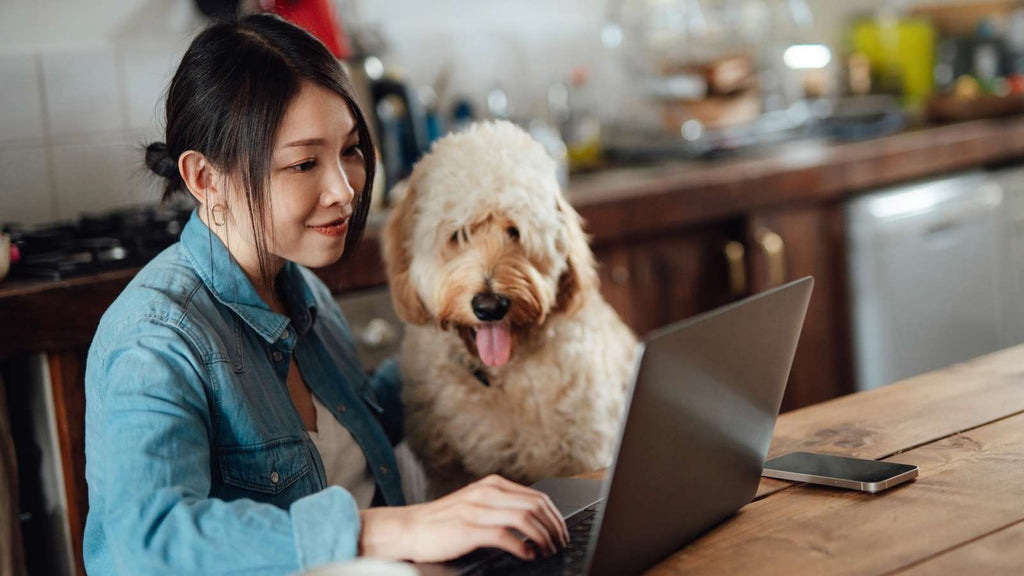 Online adoption process
Adopting a dog is a complicated process — and doing so online can be even more so.
We've gathered the information you need to make your preparation and the online adoption process easier.
Do your research
Before you start browsing through photos of available pups, think about what kind of life you can offer a dog (not the other way around). For example, if your heart is set on a large, energetic breed — like an Australian cattle dog or a Golden Retriever — you'll need to make sure you have plenty of outdoor space and solid fencing around your yard.
If you have an HOA or landlord, you'll also need to find out if they even allow dogs in the first place, or if they have any breed restrictions.
Look up shelters online
There are several online resources to find your new best friend.
National pet adoption organizations — for example, the Humane Society and the ASPCA — have websites that let you browse all of the adoptable animals in their care. These nonprofit adoption centers are usually run by volunteers.
Rescues, on the other hand, are smaller networks — usually made up of private citizens— who have well-defined goals such as rescuing specific breeds of dogs or saving dogs from abusive situations like dogfighting or trafficking for the meat trade. Rescues foster dogs and other pets until they get placed in their forever homes.
Online databases (such as Petfinder and Adopt-a-Pet) and social media sites like Facebook and Instagram are great ways to find adoptable pets in both shelters and rescues, as well as individuals looking to rehome their own pets.
Due to this wide variety of options designed to help you find a pet, adoption processes can vary. It's usually two-fold, with the initial search and application communication taking place online, followed by an in-person meeting.
In some cases, you can actually adopt a dog through a completely virtual process, and have your pet shipped to your home. This is often done by shelter volunteers who are trained to safely ferry rescued animals across the country to new pet owners.
But beware: Pet scams are becoming fairly common. These may involve scammers posing as shelters on fraudulent websites and deceiving the victim into paying adoption fees or shipping costs for non-existent dogs.
And even if you're adopting from a legitimate site, it's always worthwhile to meet your new dog and get a sense of his personality before you take him home.
Fill out an application
The next step in the adoption process is filling out an application, which can often be done online. Whether applying online or in-person, you'll need to provide the shelter with a valid proof of I.D., for example, a driver's license or passport.
These applications can be quite involved, since the purpose is to ensure your prospective pup ends up in a loving home, with an adopter who is committed to his well-being — for the long haul. Expect to answer questions about your job, house, family members and any additional pets you might have.
Don't be put off by long questionnaires: While time-consuming, these are often a sign that you're adopting from a legitimate, responsible organization.
Schedule a home visit
Rescue organizations tend to be more strict in their adoption process than shelters, and usually require one or more home visits in addition to an application. During these visits, rescue staff might check the overall safety of your home and point out potential hazards.
Pay the adoption fee
Adoption fees can vary greatly depending on the shelter you're adopting from, the state you live in and the age and size of the dog. Most fees include initial health costs like vaccines, spay/ neuter surgeries and microchipping.
A quick search of different Humane Society databases across the country shows the adoption fee for puppies and pure-breed dogs can range between $290 to $500. Older dogs and mixed breeds, on the other hand, range between $190 to $400.